Explains how to set up payment details for a boat to continue loading data after the free trial period.
For an overview of latest prices, see https://www.sailnjord.com/pricing/
Navigate to https://app.sailnjord.com/data/
Select the boat you would like to purchase a license for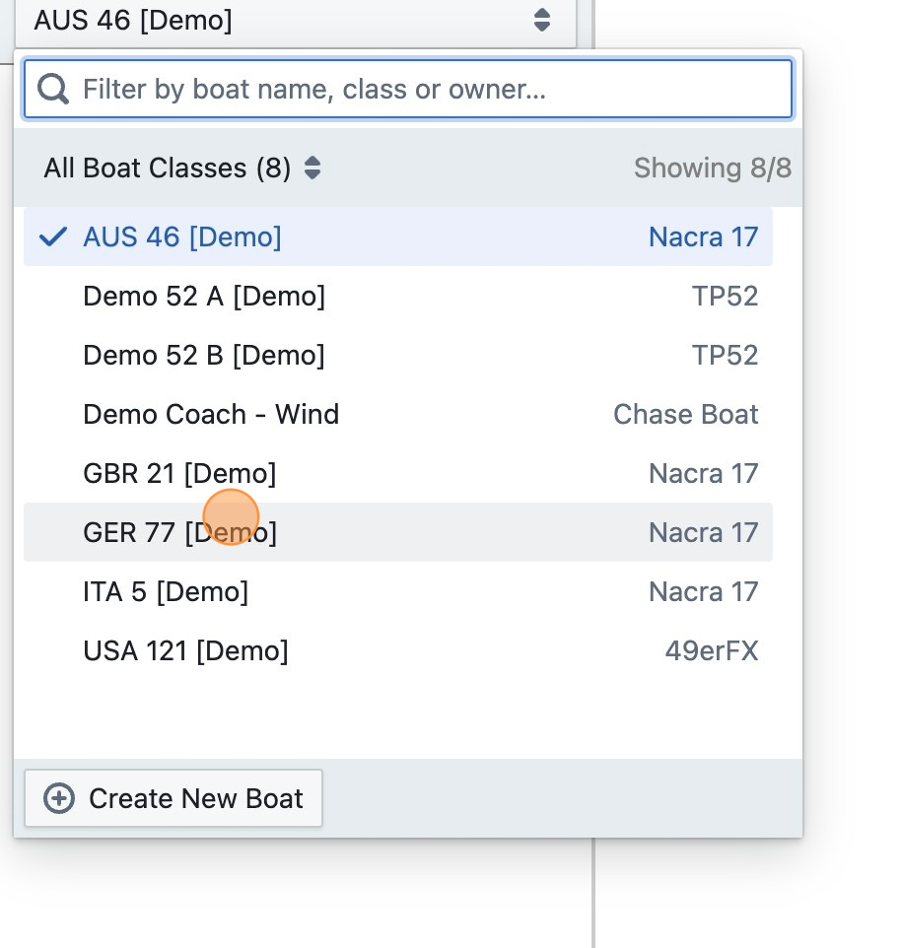 Click "Settings"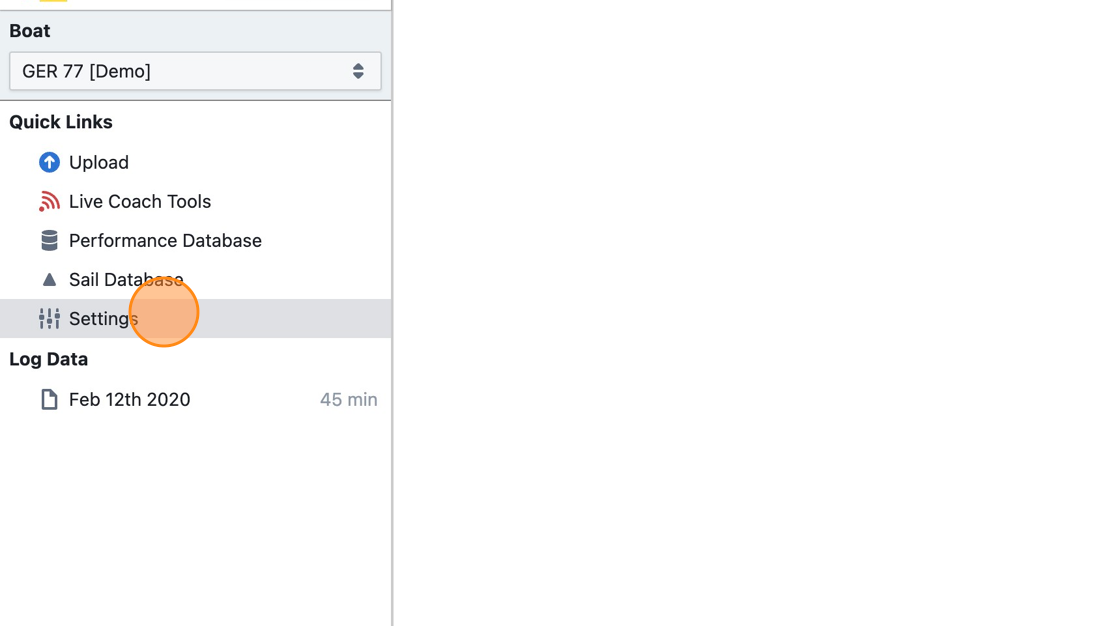 Click "Licenses"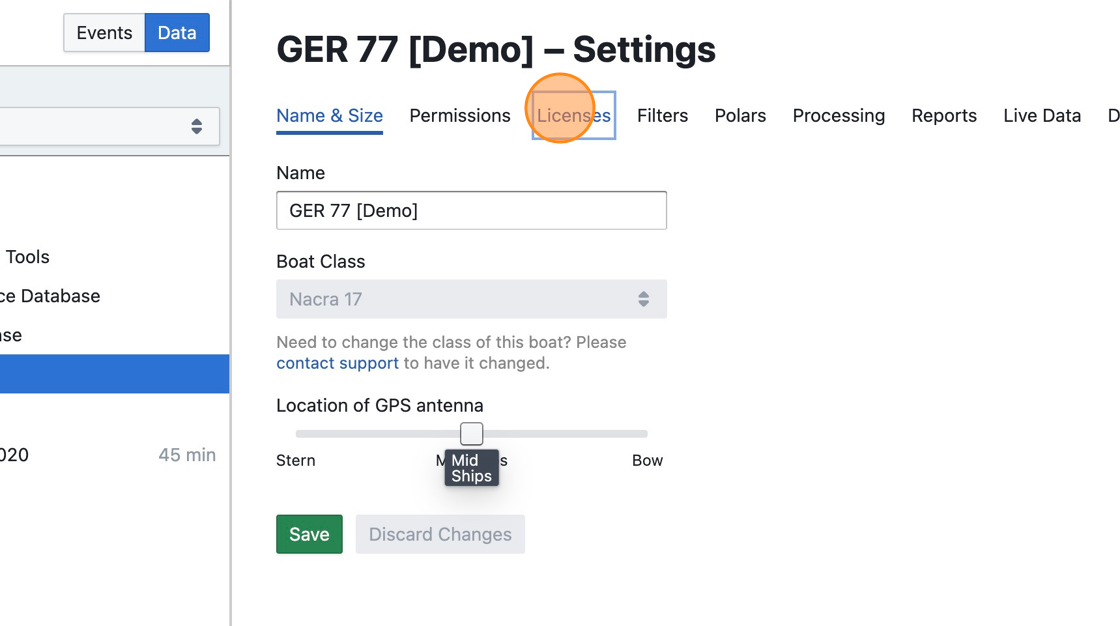 Click "Add a Paid License"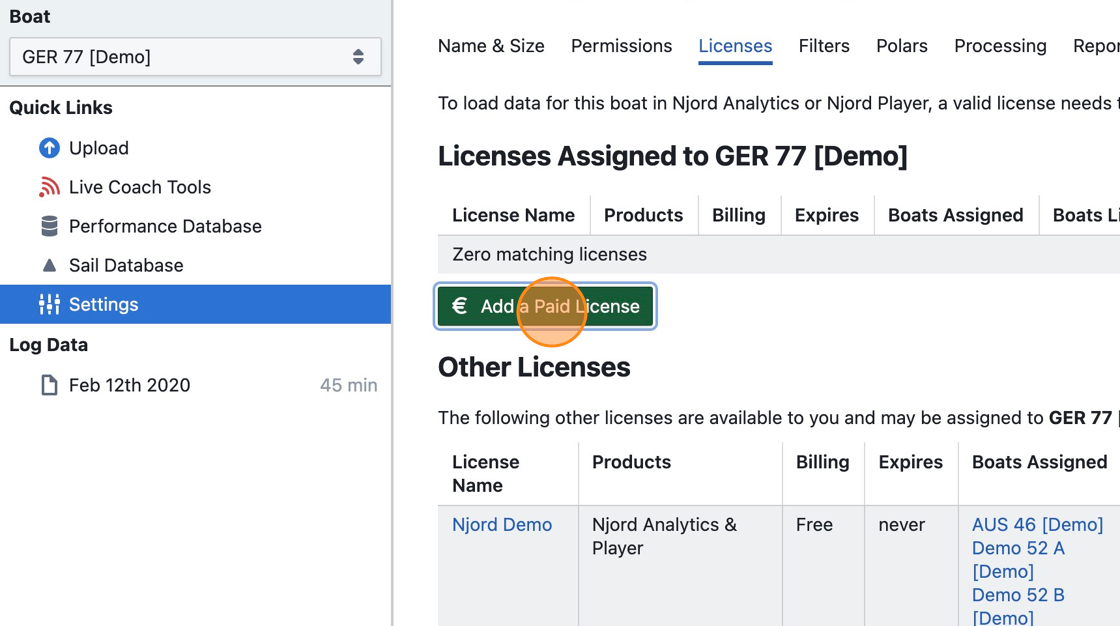 Select the product(s) that you want to use (or deselect the ones you don't want to use)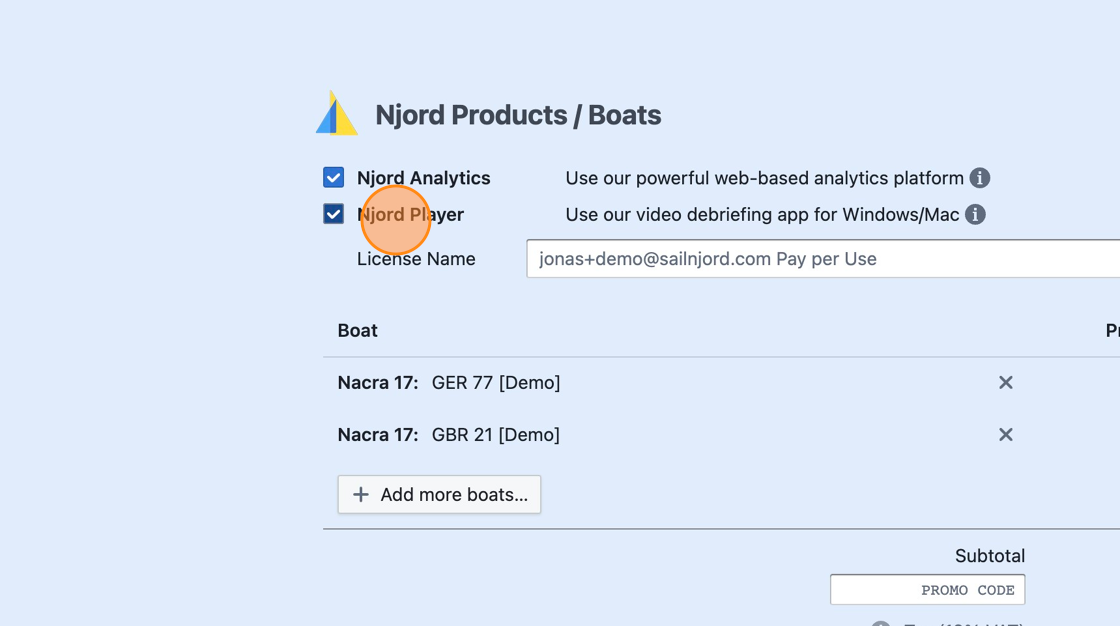 Optional: Click "Add more boats…" to add more than one boat to the new license (volume pricing applies)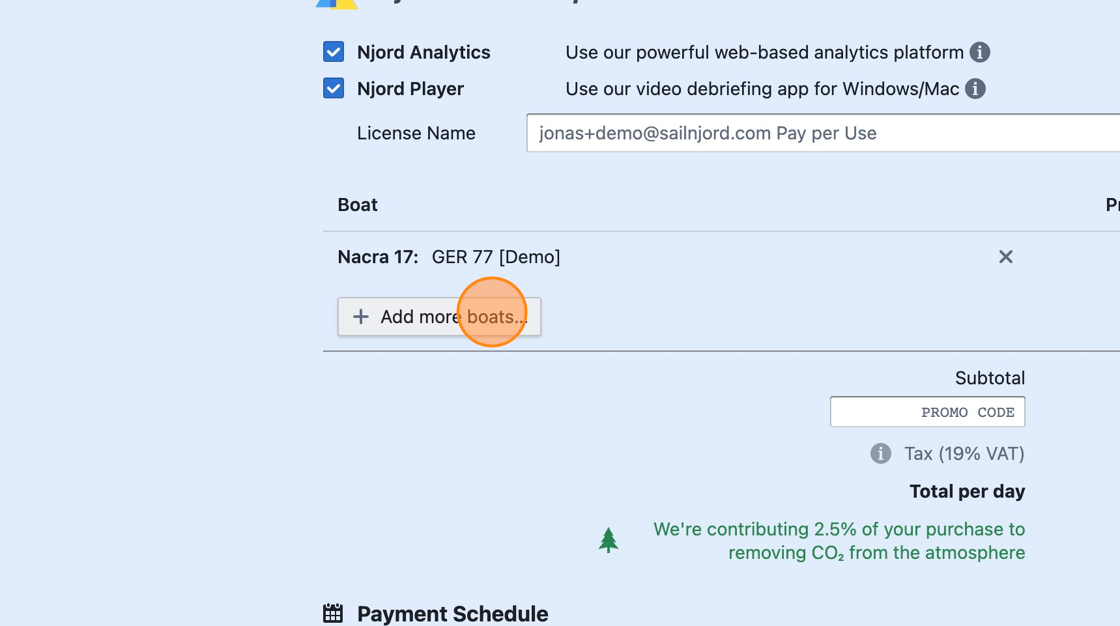 Compare the daily prices (pay per use) or monthly / annual subscriptions to learn which price is best suited for the expected number of sailing days.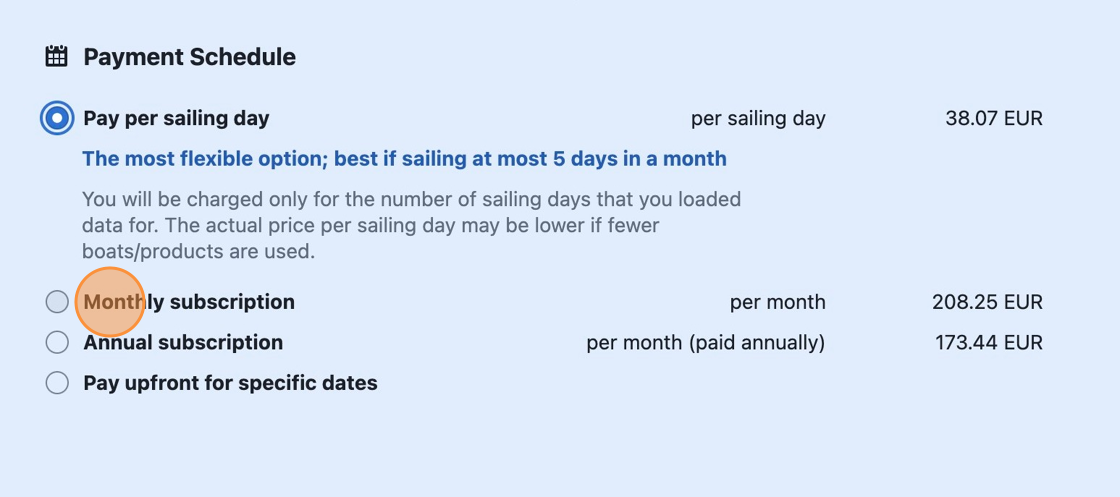 If you know the dates of a specific event (or season) that you'd like to purchase a license for, click "Pay upfront for specific dates" and get the best price for those dates.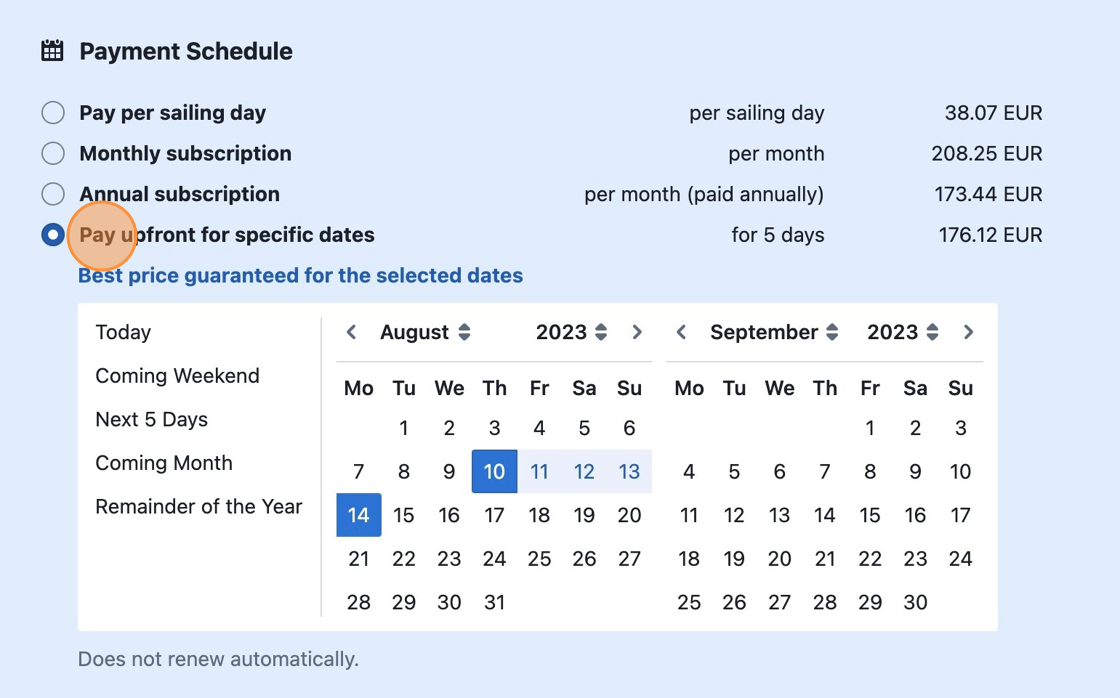 Enter your billing and payment details.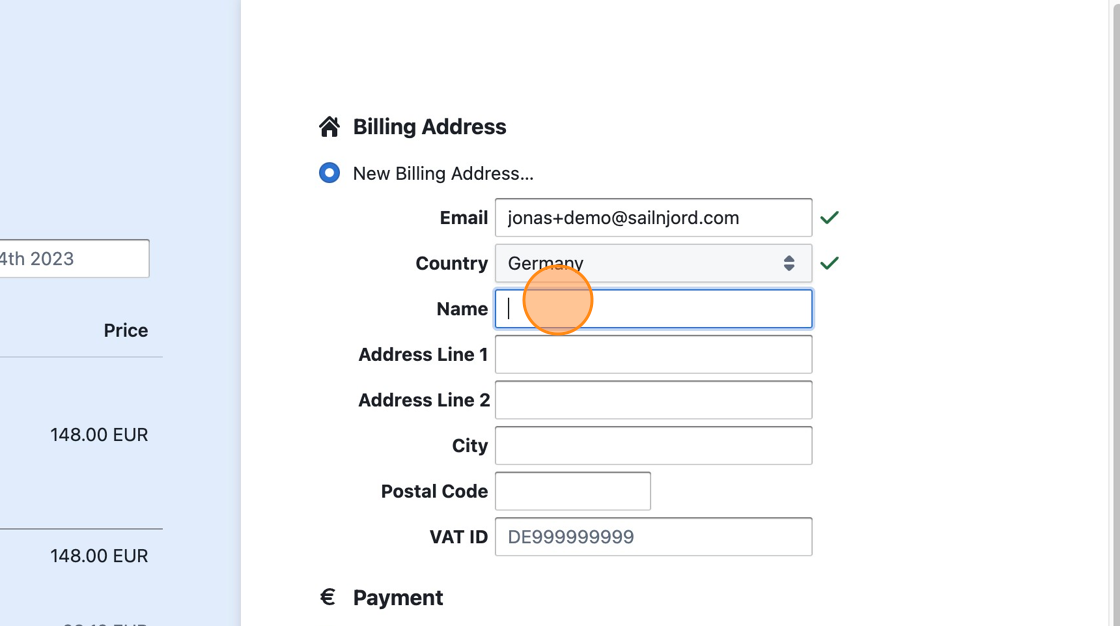 Click the subscribe or pay button to complete the purchase. Your license will be ready to use immediately once the payment has been made.