To use either Njord Analytics or Njord Player, you need a Njord user account which is tied to your email address.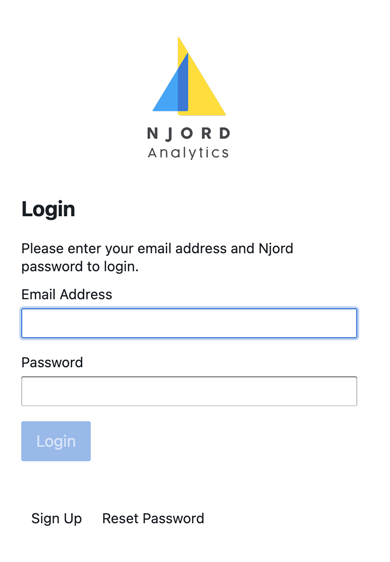 Visit app.sailnjord.com/login and select Sign Up
Enter your email address and a password of your choice
You will receive an email with a confirmation code
Enter this code in the signup form to complete the signup
When signing up fails, you may already have a user account with that email address, perhaps because someone invited you a while ago. In that case, try resetting your password (see below).
Visit app.sailnjord.com/login and select Reset Password
Enter your email address and click Reset Password
You will receive an email with a confirmation code
Enter this code and a new password of your choice to complete the password reset